About Us
Welcome to Singapore Calendar Guys, your one-stop for the hottest Asian men found this side of paradise!
Here you will find the freshest, attractive Asian male faces, not to mention their steaming hot bodies exuding pure masculinity.
Being a centralized commercial hub for the buzzing Eastern world, Singapore is a melting pot for many Asian cultures around the region. Like Manhunt International and other such pageants, the Singapore Calendar Guys started out humbly as an UrbanMale pageant in Singapore, along with its corresponding UrbanMales.com website. Interest in Asian male models later grew and we decided to transform the concept to encompass every imaginable ethnic group in the Asia Pacific region.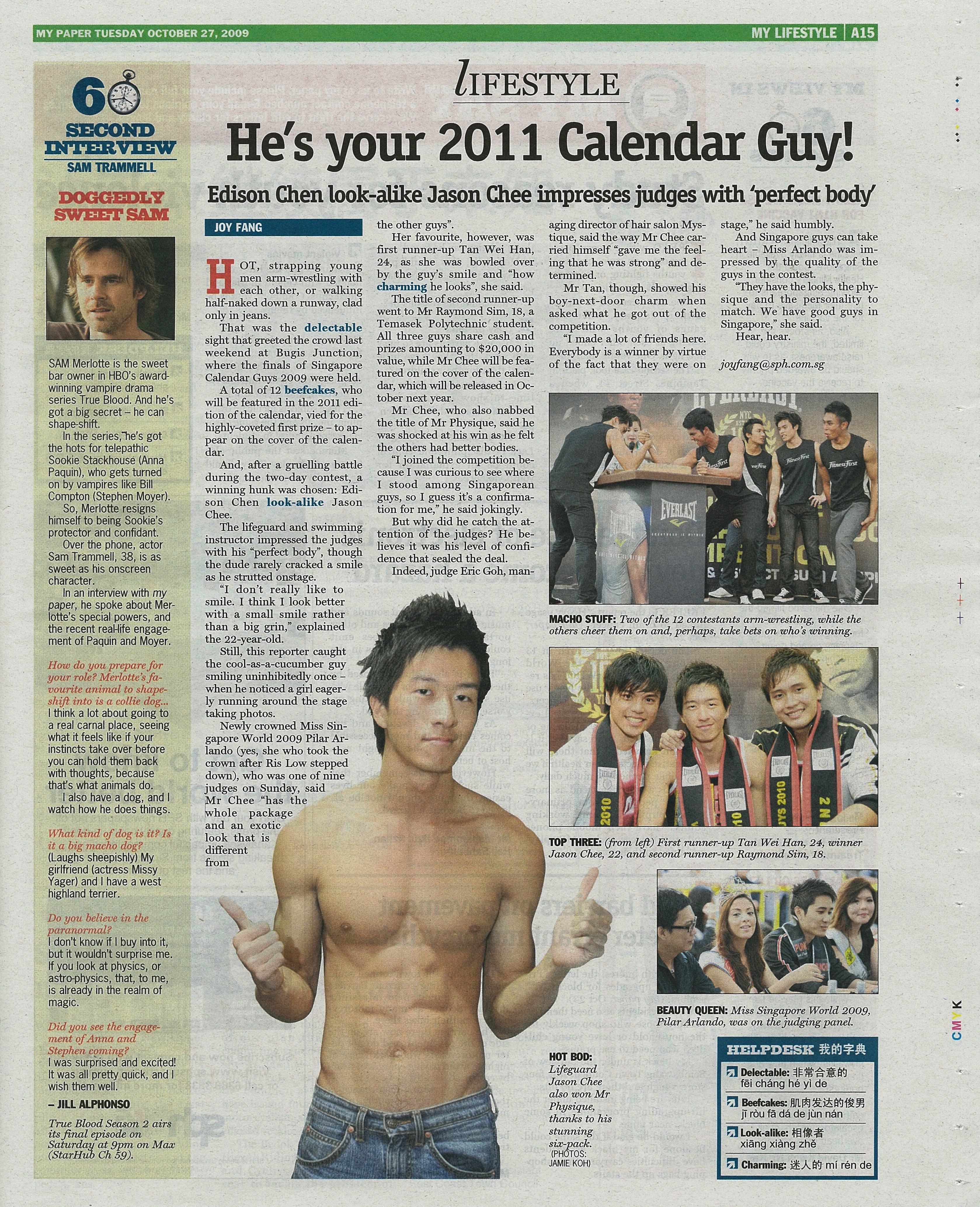 Many of our fine discoveries have since progressed to become successful models and fitness instructors, and we're very proud to have been proud of promoting the Asian agenda. However, there remains much to be done. Although the contest is currently in hiatus, we remain motivated to discovering and promoting new upcoming Asian hunks. And so this site continues to feature and celebrate Asian masculinity.
Each month, you can expect features and portfolios of new male models in and around Asia to drool at. We've now streamlined your browsing experience to make it more enjoyable and eye-popping. So please rate, comment and share what you find visually appealing to you - And stay tuned, because we have exciting plans ahead!